DR. BENEDIKT WEIBEL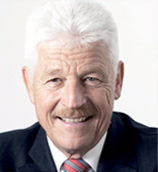 Dr. Benedikt Weibel  held a position of the Executive Board of Swiss Federal Railways (SBB) from 1993 to 2008. During this period, Dr. Weibel managed to turn the Swiss Federal Railways into an exemplary railway company renown worldwide.
Between 2007-2008, Dr. Weibel was a delegate of the Swiss Federal Council for the European Football Championship 2008 in Austria and Switzerland. He received the Golden Decoration of Honour for services to the Republic of Austria in 2009 for his contribution to excellent cooperation during the European Championship. The self-confessed rail passenger is now an Honorary Professor at the University of Berne and a successful publicist.
CLEMENS SCHNEIDER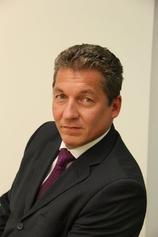 Clemens Schneider held a position of The Chairman of Rail Holding AG in between 2012- 2013 and became CEO of Conwert Immobilien Invest SE in February 2014. In addition he is a board member of ECO Business-Immobilien AG and Sozialversicherungs-Pensionskasse AG. 
After graduating from Wirtschaftsuniversität Wien, Schneider started his career at Citibank in 1990, joined Deutsche Bank in 1993 and Bank Austria AG respectively in 1996. Further career moves included a range of international leading positions within Magic Life, among them the position of CFO at Magic Life Assets AG. In 2005 Schneider joined The Austrian Federation of Trade Unions (ÖGB) where he held the position of Secretary of Finance before he started working for Rail Holding AG.
DR. ERHARD F. GROSSNIGG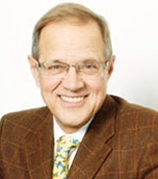 Dr. Erhard F. Grossnigg started his professional career in the credit department of Chase Manhattan Bank in Paris. Following an intermediate stage in New York, he joined Chase Bank in Düsseldorf, becoming its youngest director at the age of 28. He then joined the restructuring specialist Donau-Finanz in Vienna. 
Grossnigg became independent in 1979 with E.F. Grossnigg Finanzberatung und Treuhandgesellschaft m.b.H. Grossnigg has a reputation as a successful turnaround manager due to the reorganization of the Carinthian chipboard manufacturer Funder and the restructuring of the Salzer-Ueberreuter Group amogst others.
JEAN-YVES LECLERCQ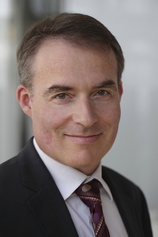 Jean-Yves Leclercq held the position of Chief Financial Officer of French State Railway SNCF in the field of passenger transport between 2008 and 2012. From September 2012 he has been The Executive Director for the European market and international develop-ment projects.
Before joining SNCF, Jean-Yves Leclercq held various positions at the Ministry of Economic Affairs, Finance and Industry, among others e.g. at the French Embassy in Singapore.
From 2001 he took the position of The Head of the Emerging Markets Division and subsequently the Head of the Transports and Urbanism Division. Between 2004 and 2008 Leclerc worked as Deputy Director in the field of Aviation and Defence for the Ministry of Economic Affairs, Finance and Industry.