Partner & Student Discounts | Save 10% on our WESTstandardprice Fare
With a partner discount card you save even more on your WESTbahn journey. Below you will find an overview of our partners and student offers.
---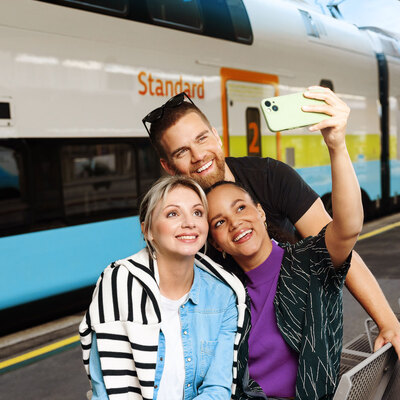 Students & Apprentices
All students of an Austrian or German university, a higher eductaion institution as well as pupils and apprentices attending school or apprenticeship training in Austria or Germany receive a 10% discount on the WESTstandard fare. Please show your valid ID from an educational or training institution when checking your ticket on the train. No age limit applies.
---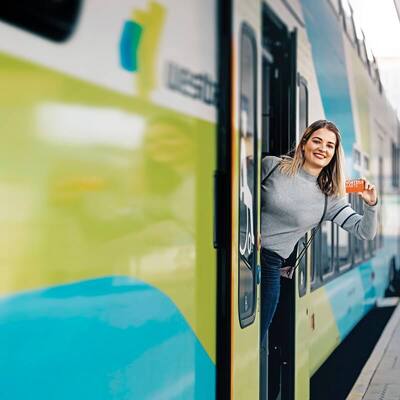 Partner Discounts
Do you have a card from one of the partners below? Then you and up to 3 fellow passengers receive a 10% discount on the WESTstandard fare. Travelling with the WESTbahn pays off!
Our partners:

ÖAMTC Clubkarte

ARBÖ Klubkarte

Thalia Bonuscard

KRONE BonusCard
Other WESTbahn partners:
DER STANDARD Abovorteilskarten
Österreichischer Familienpass- oder Karte*
Lidl Plus App
Innsbruck Card
OÖNcard

Raiffeisen OÖ/SBG
Salzburger Nachrichten Card
Vienna City Card
N26 Karte
Sixt Card
* Children under 15 years of age registered in the family pass travel free of charge. Registered children over 15 also receive a 10% discount on the WESTstandard price.
The partner discounts are available online, in our WESTshops (+ € 1,00) and in participating tobacconists in Austria (+ € 2,00). Please note that the discounts are NOT available on the train.