Currently we do not sell this ticket.
However, already purchased and still valid WESTspartage tickets can be used in any WESTbahn train or ÖBB long distance train (RJ, RJX, ICE) as well as in ÖBB Cityjet Xpress (CJX) on the respective day of validity without time restrictions. Use on a day other than the day of validity is only allowed on trains of WESTbahn at an extra charge on the WESTstandard price on board. Further details can be found here.
WESTspartage can be used until 17.07.20 for a single trip on the selected day of travel within the validity according to the calendar*. 
The WESTspartage calendar for the new period is as follows: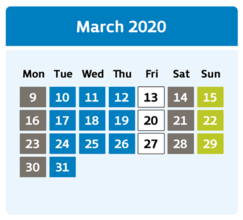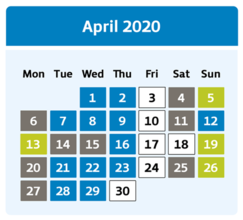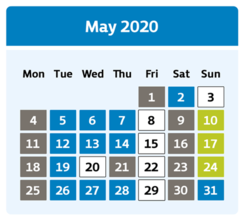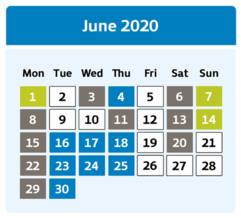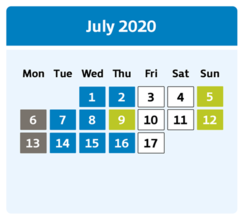 WESTspartage-Tickets are valid on the colored days for a single trip at the times as follows: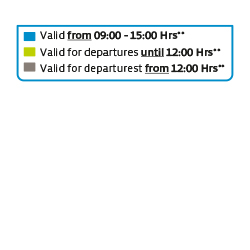 All routes bookable are listed below:
Use our offer for a visit with the family, a comfortable day trip or shopping day. Personal care on board, free W-Lan, modern train equipment and other amenities make your trip an experience! Book your WESTspartage ticket right here or for an extra charge of € 1,- in one of about 3000 tobacco stores in Austria.
The tickets cannot be combined with other WESTspartage- or any other WESTbahn tickets.
*For an additional charge (WESTstandard price), the ticket can be used on all other days within the validity period.
**The given times refer to departure time according to timetable.