WESTbahn and Trainline
Trainline is Europe´s leading booking platform for combined journeys. It merges tickets issued by different railway and bus companies into one journey at the best price available. This is sophisticated travelling - on a national as well as international level. WESTbahn has been cooperating with Trainline for a while and we are very happy about the deepened collaboration.
For your booking we will direct you to Trainline´s website where you can purchase your WESTbahn ticket together with your ticket for other railway companies.
Not just for summer retreats: Off to Salzkammergut
Franz Joseph I. made summer retreats – according to Grimm´s dictionary the "recreational stay of townsfolk in the countryside during summertime" in the Salzkammergut area a trend. Gmunden, Bad Ischl and Bad Aussee still remain havens for many travelers. The region has a lot to offer even if summer is supposedly over by the emperor´s birthday on August 18. Hiking tours and a timeout for the soul are good reasons for travelling into this fascinating cultural area any time of the year.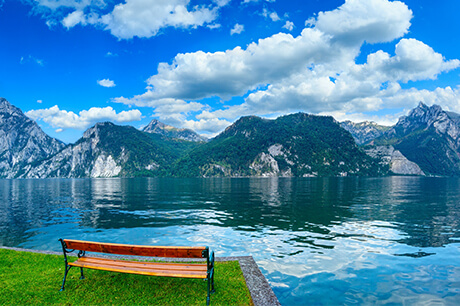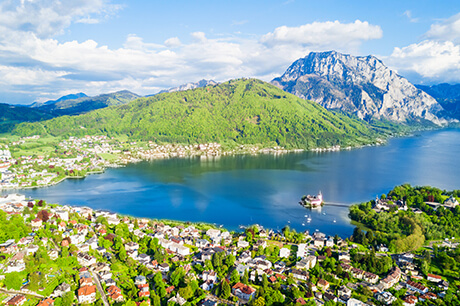 To ensure that your journey is not only good for your soul but also uncomplicated, you will receive your tickets for all legs of your journey in one step – of course at the best price available for your travel date!
Foto Gmunden: istockphoto.com/saiko3p
Foto Traunsee: istockphoto/j-wildman