Rail Holding AG is the owner company of WESTbahn Management GmbH. Currently, 49,90 % of its shares are being held by Haselsteiner Familien-Privatstiftung, 32,70 % by Augusta Holding AG and 17,40 % by SNCF Voyage Développement SAS. 
Board Rail Holding AG 
Management WESTbahn Management GmbH
DI Thomas Posch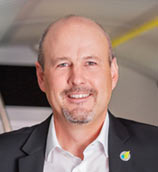 After studying spatial planning at the Vienna University of Technology, Thomas Posch held various positions within the ÖBB Group from 1997 onwards, where he was responsible for designing services for ÖBB's national and international long-distance services for several years.
He then worked as Head of Services and Network Development at the international rail alliance Railteam in Amsterdam before taking over the sales and marketing agenda at WESTbahn as Chief Commercial Officer in June 2013. Together with Florian Kazalek, he took over as Managing Director at WESTbahn as well as Spokesman of the Board at Rail Holding in March 2022.
Mag. Florian Kazalek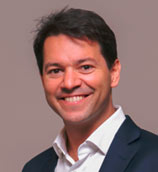 Florian Kazalek studied business administration at the Vienna University of Economics and Business Administration as well as in the USA. He started his professional career in 2002 in the automotive industry as a trainee and project controller at BMW in Munich. He then moved to Magna International Europe AG in Austria, where he worked as a senior consultant and analyst in the area of company valuations and audits. Since the start-up phase in 2009, he has been Chief Financial Officer at WESTbahn as well as one of the managing directors of FRACHTbahn Traktion GmbH from October 2019 until March 2022. Together with Thomas Posch, he took over as Managing Director at WESTbahn as well as Member of the Board at Rail Holding in March 2022.
Supervisory Board Rail Holding AG
Chairman of the supervisory board of Rail Holding AG is Dr. Benedikt Weibel, the owner representatives are Marco Bekavac-Ramsbacher, Dr. Erhard Grossnigg and Jean-Baptiste Guenot.
Dr. Benedikt Weibel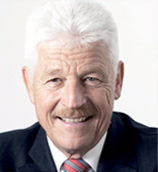 Benedikt Weibel was chairman of the Executive Board of Swiss Federal Railways (SBB) from 1993 to 2008. During this period, Dr. Weibel managed to turn the Swiss Federal Railways into an exemplary railway company of worldwide renown.
Between 2007-2008, Dr. Weibel was a delegate of the Swiss Federal Council for the European Football Championship 2008 in Austria and Switzerland. He received the Golden Decoration of Honour for services to the Republic of Austria in 2009 for his contribution to excellent cooperation during the European Championship. The self-confessed rail passenger is now an Honorary Professor at the University of Berne and a successful publicist.
Dr. Erhard F. Grossnigg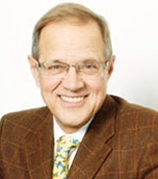 Erhard F. Grossnigg started his professional career in the credit department of Chase Manhattan Bank in Paris. Following an intermediate stage in New York, he joined Chase Bank in Düsseldorf, becoming its youngest director at the age of 28. He then joined the restructuring specialist Donau-Finanz in Vienna. 
Grossnigg became independent in 1979 with E.F. Grossnigg Finanzberatung und Treuhandgesellschaft m.b.H. Grossnigg has a reputation as a successful turnaround manager due to the reorganization of the Carinthian chipboard manufacturer Funder and the restructuring of the Salzer-Ueberreuter Group amongst others.
Jean-Baptiste Guenot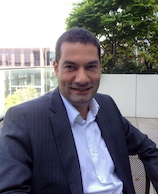 Jean-Baptiste Guenot has been working for the French railway company SNCF ever since 2004. Since January 2018 he has been Head of European Markets & International Development. Before that he was responsible for Corporate Development as well as Mergers & Acquisitions within SNCF group. Guenot had originally started his carreer doing investments in Paris and Hong Kong. 
In addition, Jean-Baptiste Guenot works as Non-Executive Director in several international boards.
Marco Bekavac-Ramsbacher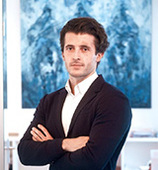 Marco Bekavac-Ramsbacher has been Investment Manager at Austro Holding since 2018. He holds a Bachelor of Economics in Finance from the Russian Plekhanov Economic University in Moscow and a Master of Science in Management from the London School of Economics.
Marco Bekavac-Ramsbacher is also a member of the advisory board of FRACHTbahn GmbH.