Rail Holding AG is the owner company of WESTbahn Management GmbH. Currently, 49,90 % of its shares are being held by Haselsteiner Familien-Privatstiftung, 32,70 % by Augusta Holding AG and 17,40 % by SNCF Voyage Développement SAS. 
Board Rail Holding AG 
Management WESTbahn Management GmbH
DI Thomas Posch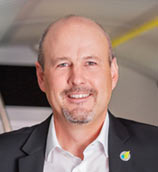 After studying spatial planning at the Vienna University of Technology, Thomas Posch held various positions within the ÖBB Group from 1997 onwards, where he was responsible for designing services for ÖBB's national and international long-distance services for several years.
He then worked as Head of Services and Network Development at the international rail alliance Railteam in Amsterdam before taking over the sales and marketing agenda at WESTbahn as Chief Commercial Officer in June 2013. Together with Florian Kazalek, he took over as Managing Director at WESTbahn as well as Spokesman of the Board at Rail Holding in March 2022.
Mag. Florian Kazalek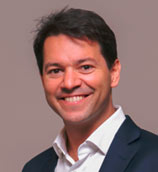 Florian Kazalek studied business administration at the Vienna University of Economics and Business Administration as well as in the USA. He started his professional career in 2002 in the automotive industry as a trainee and project controller at BMW in Munich. He then moved to Magna International Europe AG in Austria, where he worked as a senior consultant and analyst in the area of company valuations and audits. Since the start-up phase in 2009, he has been Chief Financial Officer at WESTbahn as well as one of the managing directors of FRACHTbahn Traktion GmbH from October 2019 until March 2022. Together with Thomas Posch, he took over as Managing Director at WESTbahn as well as Member of the Board at Rail Holding in March 2022.
Supervisory Board Rail Holding AG
Chairman of the supervisory board of Rail Holding AG is Dr. Andreas J. Ludwig, the owner representatives are Anna-Theresa Korbutt, Marco Bekavac-Ramsbacher and Jean-Baptiste Guenot.


Dr. Andreas J. Ludwig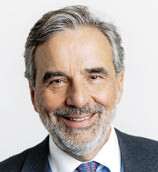 After completing a doctorate in law at the University of Vienna as well as studies in business and economics at Vienna University of Economics and Business, Andreas Ludwig held various positions in the Swarovski Group for 15 years, among them as CFO and COO of Zale Corporation in Dallas/Texas and CEO of the Tyrolit Group in Schwaz/Tyrol.
From 2001, Andreas Ludwig worked for UBS Warburg in London as Managing Director before joining Zumtobel Group in Dornbirn as CEO in 2003. From 2010 to 2015 he held the same position at Umdasch AG in Amstetten and until the end of 2021 was Chairman of the Executive Board of Umdasch Group AG, where he continues to be responsible for Corporate Relations as well as the Umdasch Group Foundation. He is also a member or chairman of the supervisory board and chairman of the foundation board of renowned Austrian family-owned companies.
Anna-Theresa Korbutt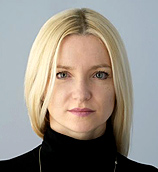 Following her studies at the University of Paderborn (International Business Administration as well as International Economics), Anna-Theresa Korbutt worked for Deutsche Bahn for eight years, including as Head of Marketing Strategy and Planning in Long-Distance Passenger Transport and as Head of CRM & Product Management. In 2012 Korbutt moved to Swiss BLS AG for two years, where she was responsible for strategic offer planning. From 2014, she took on management functions at ÖBB, first in charge of corporate development in passenger transport and then as the person responsible for group strategy and overall corporate development.

Since autumn 2017, Korbutt has been Managing Director of Q Logistics GmbH, and she has also been acting as Managing Director of Hamburger Verkehrsverbund GmbH since April 2021.
Jean-Baptiste Guenot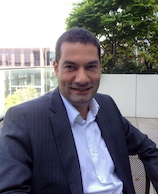 Jean-Baptiste Guenot has been working for the French railway company SNCF ever since 2004. Since January 2018 he has been Head of European Markets & International Development. Before that he was responsible for Corporate Development as well as Mergers & Acquisitions within SNCF group. Guenot had originally started his carreer doing investments in Paris and Hong Kong. 
In addition, Jean-Baptiste Guenot works as Non-Executive Director in several international boards.
Marco Ramsbacher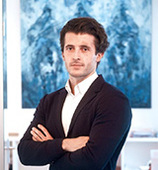 Marco Ramsbacher has been Investment Manager at Austro Holding since 2018. He holds a Bachelor of Economics in Finance from the Russian Plekhanov Economic University in Moscow and a Master of Science in Management from the London School of Economics.
Marco Ramsbacher is also a member of the advisory board of FRACHTbahn GmbH.