WESTbahn family train tickets & offers
Whether it's a family visit, a weekend getaway or a holiday trip - travelling by train together as a family is easy on your wallet. The WESTbahn family train tickets let you travel to locations across our network at fantastic prices - free seat reservation for all family members with a ticket is of course included!
Travelling with your family - here how it works:
You will find all information about family trips and traveling with children with the WESTbahn on this page.
---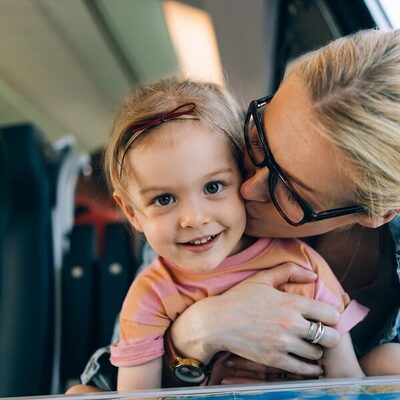 Prices and offers
Tickets for children between ages 6 and 15 only costs 2 euros on the WESTbahn network, when travelling in the company of a family adult (free seat reservation is inlcuded. This fare is not bookable with WESTpunkte). Up to 4 family children can be taken along per adult. Family children must be related to an adult with a valid WESTbahn ticket, that includes for example also grandchildren or nieces and nephews. Please note that the family child fare is not applicable to school groups. Book your school group ticket here.
Children under 6 years of age accompanied by a full-paying adult can be taken on your lap free of charge. Please note that no seat or reservation is included – if a dedicated seat is required, you can simply book a 2 euro family child ticket.
The family child ticket is available through all sales channels or directly on the train at no extra charge.
Children up to the age of 15 travelling alone receive a 50% discount on our WESTstandard fare. This ticket is available in all sales channels and on the train.
Children under 6 years of age are not allowed to travel alone on the WESTbahn. Please note that the WESTbahn does not offer a childcare service.
---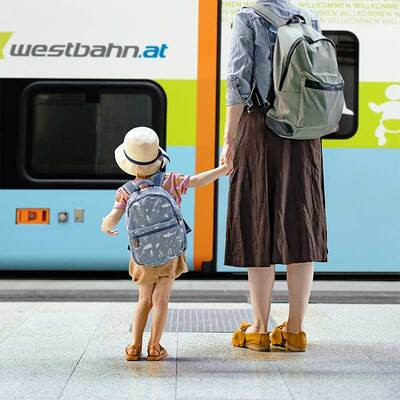 Children on the train
With speeds of up to 200 km/h (125 mph), our state-of-the-art double-decker fleet will get you to your destination quickly - your children will be thrilled!
Tip: At the respective departure stations, our trains are usually ready for boarding up to 20 minutes before departure - so you can take your seats without stress before departure.
---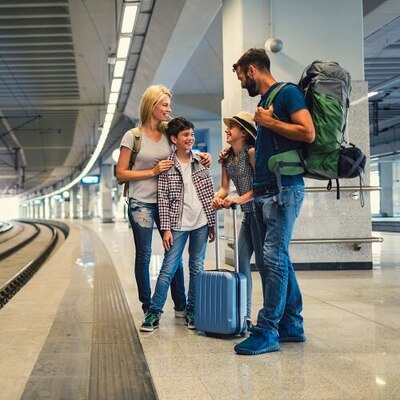 Booking
Booking tickets for you and your family is as easy as can be: book your WESTbahn ticket at any fare as usual - the 2 Euro familychild ticket can be combined with all WESTbahn fares.
And the best thing is: when booking online, the free seat reservation for all travellers is already included in the ticket!
When travelling in Comfort Class or First Class, the respective upgrade is also charged for all family children (regardless of age). This rule does not apply to joint journeys with a KlimaTicket Ö family.
Book your tickets now and look forward to a comfortable and exciting journey for your kids with WESTbahn!
If you still have questions, you can reach us by e-mail at meinenachricht@westbahn.at or by telephone from Mon - Fri from 8:00 to 18:00 and Sat, Sun or public holidays from 9:00 to 15:00 on +43 1 899 00.