WESTbahn Timetable
Get on board
Connecting Vienna, Linz, Salzburg, Innsbruck, Rosenheim and Munich – WESTbahn is Austria's premier rail operator offering superb service at affordable prices in our state-of-the-art double-decker fleet. Come travel with us!
The current WESTbahn network (until 10.12.2023):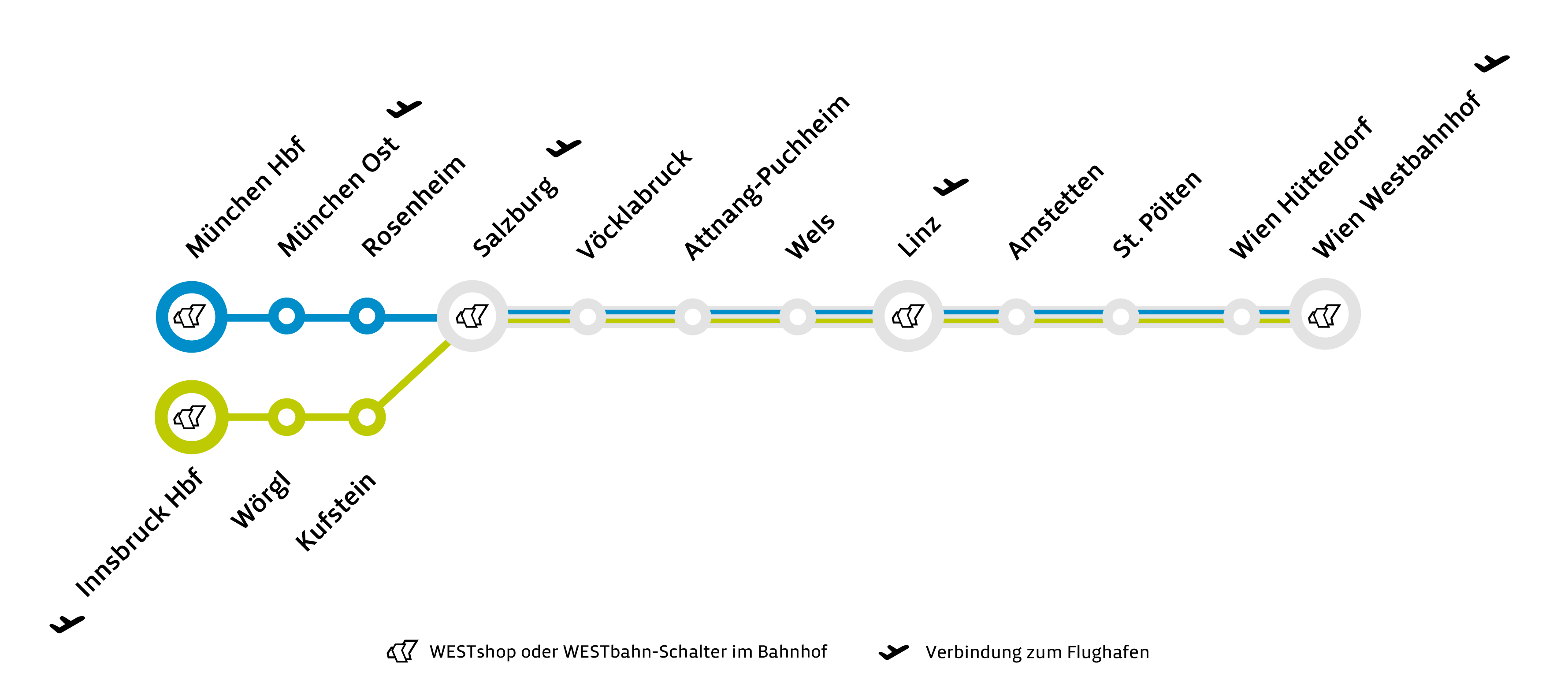 The WESTbahn network (starting from 10.12.2023):

Please note the following WESTbahn service updates:
On journeys towards Munich, long-distance trains are subject to passenger checks by the Bavarian border police. Please carry a passport or identity card and expect delays.
Real-time information about train traffic is available here for Austria and here for Germany.