Vienna calling – Your unforgettable Journey to the Imperial City!
Welcome to the most livable city, where history meets modernity. Explore this metropolis, immerse yourself in the city's past, and savor its culinary diversity.
Destination Vienna – Our Tips: 
We have compiled some tips and insights for your next journey to Vienna with WESTbahn.
Book your WESTbahn ticket to Vienna here
---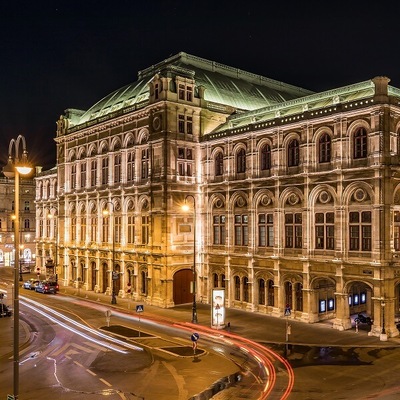 Vienna – The Capital of Art and Music
Vienna, the capital of Austria, seamlessly blends centuries-old history with a modern flair.
The city is renowned for its royal palaces from the imperial era, including Schönbrunn Palace and Belvedere Palace, which offer insights into the past. The Viennese city center also enchants with its old-world charm and the typical Viennese coffeehouse culture. Furthermore, a visit to the Wiener Prater and Naschmarkt is worthwhile, as these places showcase the city's unique diversity.
From Westbahnhof, you can stroll directly into the city center along Austria's largest shopping boulevard – Mariahilfer Strasse.
---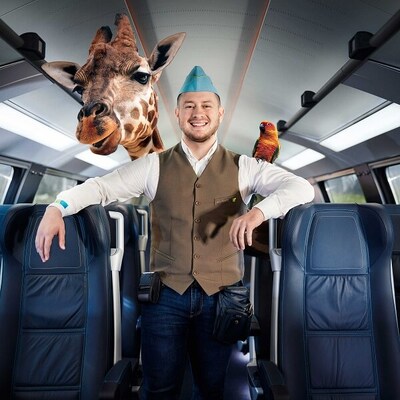 Deals with WESTbahn
With your WESTbahn ticket you enjoy reduced admission to several city highlights.
For instance, all animal lovers save up to € 4 on the Schönbrunn Zoo admission. The zoo is the world's oldest existing one, providing historical insights along with its exhibits.
Additionally, you'll receive a 10% discount on the popular Vienna City Card, offering you around 200 attractive benefits in museums, theaters, concerts, and sightseeing tours.
Check out all our partner deals on our deals page.
---
WESTbahn trains to Vienna
WESTbahn connects Vienna's Westbahnhof with various regions across Austria and southern Germany. Up to 27 WESTbahn trains depart daily, operating at 30mins intervals.
The first WESTbahn train arrives at Vienna's Westbahnhof from Linz at 07:22 AM. The last WESTbahn train arrives at 10:22 PM.
Our trains offer three classes: First Class, Comfort Class, and Standard Class. For the Munich to Vienna route, fares start from only € 23.99. The Innsbruck to Vienna route ticketfares start at € 18.99.
Book your tickets now and look forward to a relaxing journey with the WESTbahn!
Travel time - trains to Vienna
Departure Linz (1 h 16 min)
Departure Salzburg (2 h 30 min)
Departure Innsbruck (4 h 26 min)
Departure Munich (4 h 3 min)
06:06
05:52
05:26
07:49
06:36
06:22
06:31
09:48
XX:38
XX:52
12:31
11:48
XX:08
XX:22
14:31
15:48
XX:38
XX:52
16:31
17:49
20:36
19:22
21:06
19:52
 
 
Book Now
Book Now
Book Now
Book Now
If you still have questions, you can reach us by e-mail at meinenachricht@westbahn.at or by telephone from Mon - Fri from 8:00 to 18:00 and Sat, Sun or public holidays from 9:00 to 15:00 on +43 1 899 00.